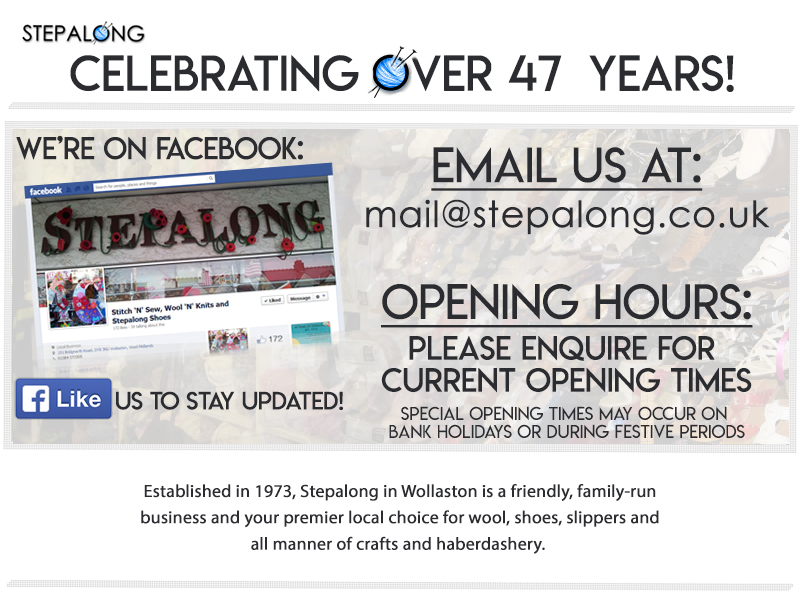 During the ongoing COVID-19 pandemic and lockdowns, please enquire if we are open. We are continuing to take orders by phone (answering machine only), email, and via Facebook. You can also post samples to us to match up.
Please leave your name, phone number, and order/query information when contacting us by any of the above, and do note that it may take us at least a couple of days to get back to you due to reduced staffing and working hours.
Thank you for your understanding and patience in these difficult times. Please stay safe and take care.
~ Becky and Pat
Contact the shop on Facebook or at mail@stepalong.co.uk for information or enquiries.